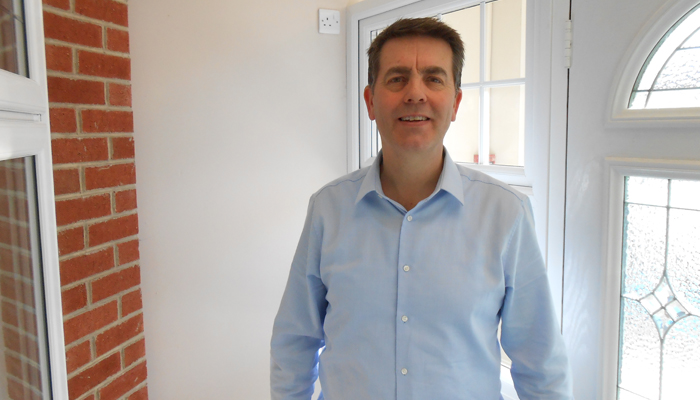 Hello and thank you for visiting our web site. My name is John Buck and I'm the business owner of Uniglaze Windows Ltd. 
As a former joiner I began installing windows and doors, going on to start the business in 1986. We've always been an Ilkeston based company and I'm very proud of what we've achieved in our 30+ years of trading. 
Over the years many competitors have come and gone – some returning under different names. As a trusted local business, we hope to continue doing the work we have done so well.
Drawing on over 3 decades of industry experience, I approach clients in a friendly, professional and knowledgeable manner.
Uniglaze Windows is:
How We Work
Our day to day installations are carried out by my son Tom and Zak. Often on bigger jobs I still work with them. As a family business, we install ALL our own products.
We all work to a very high standard taking pride in our work.
Unlike most companies that pay their fitters a price to fit a product, we have no incentive to rush jobs.
Let me assure you, we fit every job as if we were fitting it for ourselves.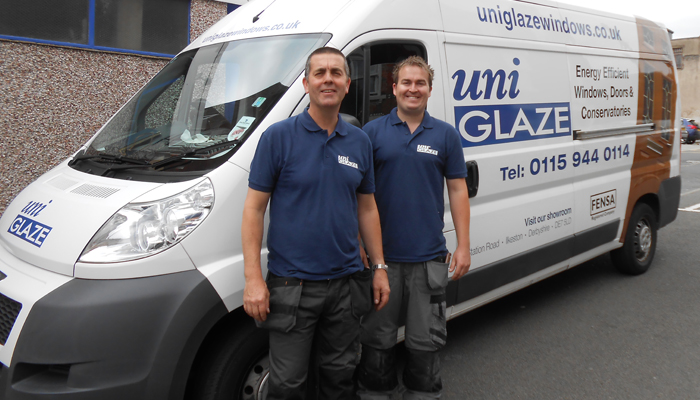 I believe the primary reason for our longevity is the commitment to delivering quality products installed professionally by qualified tradesmen.
If a problem should occur with a product, a speedy after sales service is in place. Essentially, I like to think I treat people the way I like to be treated, and that's important when a person spends their hard-earned money.
Three Promises
Myself, Tom and our customers prefer quality over cheapness, yet we try to remain competitive on pricing.
I never give a falsely inflated price and then lower it as if to offer a discount
I never sacrifice the quality of my products and installation standards just to be cheaper
I guarantee our products and work (see Consumer Protection Association)
Get a Quote
After your initial enquiry, I will arrange to visit you at your home to provide a quote, typically weekday evenings at 6.30pm.
I can also call Saturday afternoons, if this suits you better.
If a daytime appointment is the only option for you, providing you are in Ilkeston, I can call to see you in between installation jobs.
My call takes anywhere from 30 minutes to an hour.
I will discuss your requirements, answer questions and take measurements. Pricing for smaller jobs can be estimated during our meeting while larger undertakings will be emailed or posted to you.
Installation
On the day of installation, we will cover our work area with clean dust sheets, as well as stair sheets, putting polythene sheets on beds. We try to keep any dust to a minimum.
Before removing existing frames, the sizes are checked against the new frames, to be sure there have been no errors and that the new frames will fit.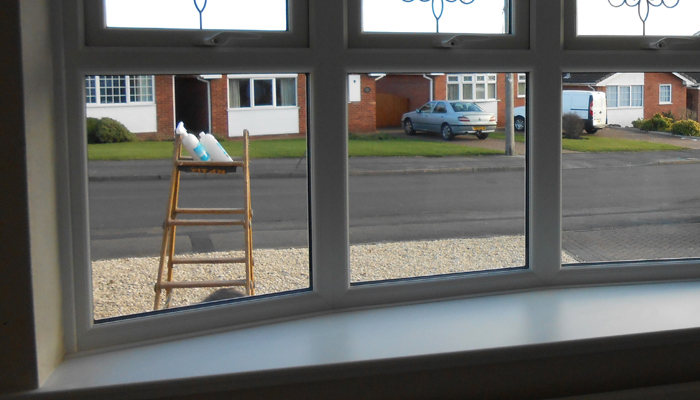 We take care to remove the old frames with the absolute minimum of damage (usually none whatsoever) to the plaster, decor or tiling.
You might already realise many window fitters have been known to cause unnecessary damage to buildings in rushing the tasks because of the price work policy they work under.
After fitting the frames, we clean them thoroughly and leave the work area clean and tidy.
Next Steps
If you're satisfied that Uniglaze can work with you, please visit the contact page and get in touch.