We have been members of the Consumer Protection Association (CPA) since  2002. Relevant checks are made as to our credentials, in terms of standards of workmanship, products used and finances.
Our insurance backed guarantees are supplied through the CPA, protecting your guarantee that we issue. So if we were to go out of business during the guarantee  period, you would still be covered.
The insurance also covers your deposit, meaning, in the unlikely event of us going out of business before we start work, your deposit is protected.
After work has been completed, customers are asked to fill out a CPA questionnaire online so they can continually track our standards. 
At the end of each year Uniglaze Windows is issued a report to tell us how our customers have rated us. For 2015, pie chart report reads: 78% said excellent, 11% said very good, 11% said good. This chart is on view view in our showroom.
In 2010 we won the annual Consumer Protection Association award, given out to one member, each year, for scoring consistently high reviews.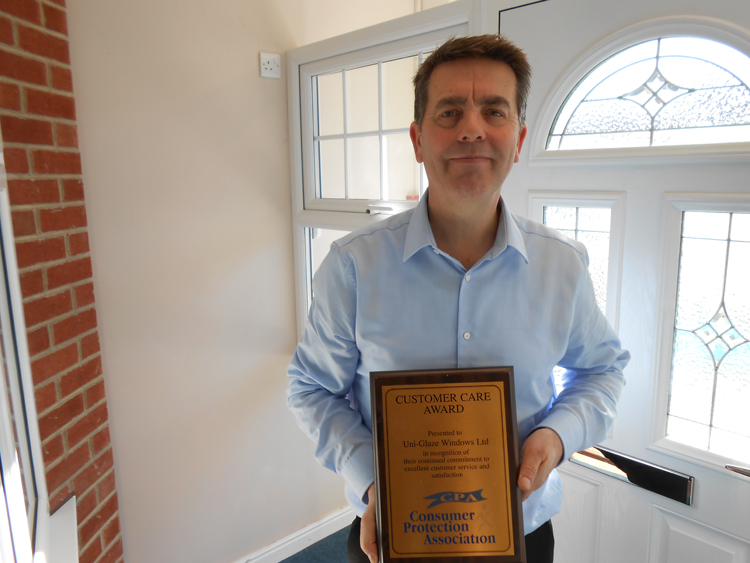 Visit the Consumer Protection Association website.